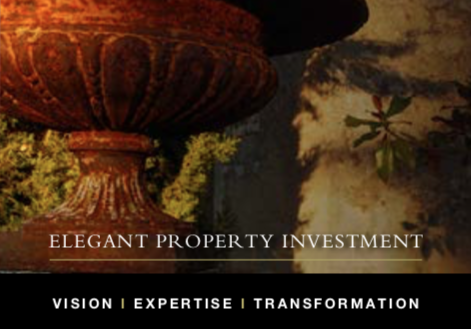 Residential Club-Hotel Project
Opportunities for Investors
If you are a cash investor looking for a growing market with an altruistic element, please read on…
We see a growing demand from active autonomous seniors who want to protect their independence and comfort well into advanced age, but no longer want the burden of maintaining their own home and yet are not willing to take up residence in conventional retirement homes. Many of these seniors have the financial means to support their objectives.
Several solutions are on the market, from luxurious residences in Paris and London which cater for the extremely wealthy, to the various purpose-built villages and apartments.  We have looked closely at existing solutions and found a niche which appears to be undersupplied in the UK.
That niche, together with our own varied experience of luxury rental, hospitality, business clubs, large property management and the care of seniors, gave birth to our vision: A hybrid between business clubs with rooms, apartment-hotels and luxurious retirement residences. We call it Residential Clubs.
Our Residential Club concept is inspired by the spirit of luxurious residences and hotels adapted and designed for a wider market.
It aims to respond to the demand from wealthy seniors who cherish their independence as a means of pursuing their aims and way of life well into advanced age. Seniors in our market segment want to retain their links with their own circles. They also want to be free of the burden of managing their home and daily needs.
HOW WE GO ABOUT IMPLEMENTING OUR VISION…
Our Residential Club concept is hotel based. We are looking for profitable quality country and edge of town hotels, professionally managed, in suitable environments and with the facilities to evolve into Residential Clubs capable of responding to our vision and our understanding of our market's needs.  The choice of hotels must therefore meet our selection criteria.
Acquiring a fully professionally managed operation immediately provides us with a going concern which can grow as the hotel evolves to welcome our Club's resident members.
The mode of acquisition is flexible and may or may not include property assets.  However, it must enable us to protect our brand and reputation, implement our ambitious objectives for quality and service, support our financial objectives and offer opportunity for growth, development and initiatives.
Our approach offers good short-term and longer-term investment opportunities which we are happy to outline and shape with potential investors.
Interested in a rewarding investment which creates happiness?
Explore with us what opportunities this Project could offer you